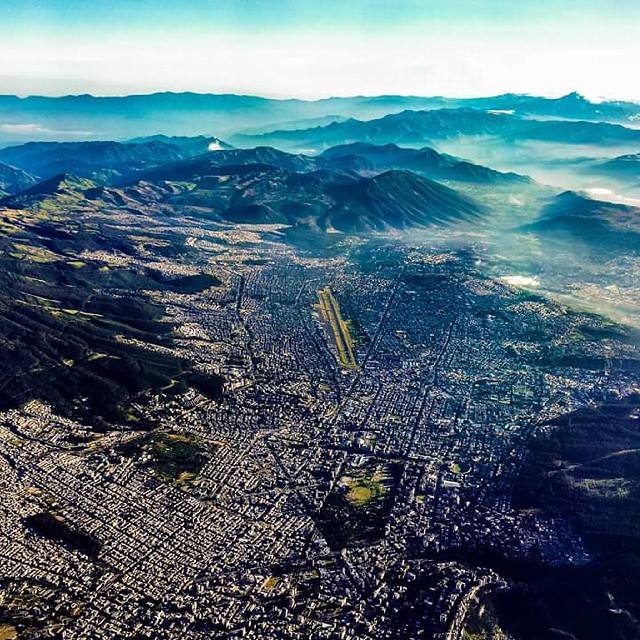 La Reunión Anual de la Sociedad para el Estudio de Tecnologías Nuevas y Emergentes (S.NET 2019) tendrá lugar del 18 al 20 de noviembre en Quito, FLACSO-Ecuador. Cierre de envío de abstracts: 18 de abril.
2019 Annual Society for the Study of New and Emerging Technologies (S.NET) Meeting
The 11th Annual S.NET meeting will take place November 18-20, 2019, at the Latin American Faculty of Social Sciences in Quito, Ecuador.
The Society for the Study of New and Emerging Technologies (S.NET) is an international association that promotes intellectual exchange and critical inquiry about the advancement of new and emerging technologies in society. S.NET represents diverse communities, disciplines, viewpoints, and methodologies in the social sciences and humanities. It welcomes contributions from scientists and engineers that advance the critical reflection of nanoscience and other emerging technologies. Current S.NET board members are: Michael Bennett (chair), Marianne Boenink, Ana Delgado, Clare Shelley-Egan, Chris Toumey, Poonam Pandey, Christopher Coenen, Colin Milburn, Kornelia Konrad, Nora Vaage, María Belén Albornoz, and Ryan LaBar.
Contrasting Visions of Technological Change
This year's meeting will provide rich opportunities to reflect on technological change by establishing a dialogue between contrasting visions on how technology becomes closely intertwined with social orders. We aim to open the black box of technological change by exploring the sociotechnical agreements that help to explain why societies follow certain technological trajectories.
Following the transnational nature of S.NET, the meeting will highlight the diverse geographical and cultural approaches to technological innovation, the forces driving sociotechnical change, and social innovation. It is of paramount importance to question the role of technology in the shaping of society and the outcomes of these configurations. What happens when these arrangements come into being, are transformed or fall apart? Does technology create contestation? Why and how should we engage with contested visions of technology change?
This is the first time that the S.NET Meeting will take place in Latin America and we encourage panels and presentations with contrasting voices from both the Global North and the Global South. Contributors are invited to explore the ramifications of technological change, reflect on the policy process of technology, and debate whether or why technological innovation is a matter for democracy.
Topics of interest include the following:
Sociotechnical imaginaries of innovation
The role of technology on shaping nationhood and nation identities
Decision-making processes on science and technology public policies
Co-creation approaches to promote public innovation
Grassroots innovation, sustainability and democracy
Visions and cultural imaginaries
Role of social sciences and humanities in processes technological change
In addition, the usual S.NET themes are also strongly encouraged, including
Research dynamics and organization
Innovation and use
Governance and regulation
Politics and ethics
Roles of publics and stakeholders
Submit your abstract
The program committee invites contributions from scholars, technology developers and practitioners, and welcome presentations from a range of disciplines spanning the humanities, social and natural sciences. We invite individual paper submissions, open panel and closed session proposals, student posters, and special format sessions, including events that are innovative in form and content.
The deadline for abstract submissions is April 18, 2019. Abstracts should be approximately 250 words in length, an emailed in PDF format to 2019snet@gmail.com. Notifications of acceptance can be expected by May 30, 2019.
Junior scholars and those with limited resources are strongly encouraged to apply, as the organizing committee is actively investigating potential sources of financial support.
Venue
FLACSO Ecuador is located in the heart of Quito. Most hotels, museums, shopping centers and other cultural hotspots in the city are located near the campus and are easily accessible by public or private transportation. Due to its proximity and easy access, Meeting participants would be able to enjoy Quito's rich cultural life during their stay.